Style Transfer - Quick notes
4 April 2019
Description of Style Transfer
Version of the paper I worked from is here
Updated version of the paper here - see Fig 2
Some simple successes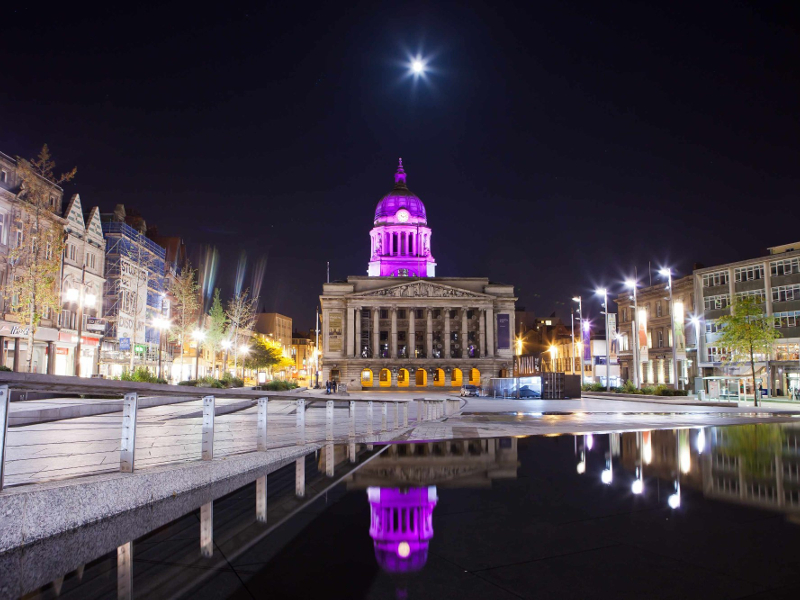 There are lots of variables. So that I'm keeping almost everything constant, I'll be using this view as the content for style transfers. Look at the shape of the moon.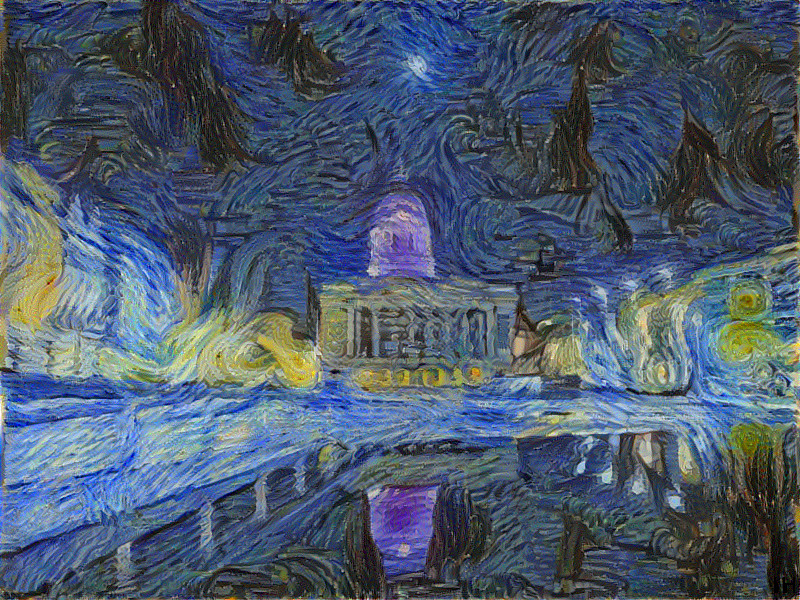 Voyager Animation
I haven't seen this done elsewhere, but it's simple. Each frame is the result of a separate - but consistent - training from random image towards a sequence of frames I created from nasa's free voyager model.
It's pretty enough, but I think that training from the previous frame's output image will improve the outcome.
How does it cope with big bold colours?
Because everyone uses the style of Starry Night.
… another quick bold example …
Hulk Smash. Or, The Test that Failed.
And what about this as a style?
Question: How well do you think this will come out?
Swap them around
Question: Can I try to transfer the style of a photograph onto a painting?
Answer: No.
A couple more just for fun
… just to prove that you're not restricted to 800x600. Generation time seems to scale with number of pixels - well, doubling them to 1000x1000 below roughly doubled time and not much worse. Not A Benchmark :-)
⁂